AT some stage in life, we all have to perform a bond clean. It is a necessary evil! But it doesn't have to be.
Bond cleaning can be made easy. Here's how…
Five tips to easy bond cleaning
Oven
Use a powerful cleaner to cut through all the grease. You can use a store-bought chemical cleaner or if you prefer something more natural, make a paste out of bi-carb soda and water. Wearing rubber gloves, remove the racks and cover the oven walls, floor and inside of the door with your chosen cleaner, making use you avoid the heating elements. Leave it overnight. In the morning, carefully wipe off the chemical cleaner of if you used a bi-carb paste, spray it with vinegar and a light foam should form which can then be wiped away.
Shower
Starting with the glass, use a shower foam or a paste made from vinegar and bi-carb soda to scrub off the soap scum. Then, using an old toothbrush, scrub mould from the grout (you can use a mould killing spray to help if it is really bad, just remember to wear gloves and turn on the bathroom fan). Use the toothbrush to get in and clean other hard to reach places like corners of the shower and around the soap dish. Finally, remove hair, scrub out the drain and rinse everything with clean water.
Toilets
The night before, use a toilet cleaner containing bleach, liberally around the inside of the bowl. In the morning, using a new and clean toilet brush, scrub down the inside of the bowl removing any stains. Then using the brush, lift the seat and lid and scrub under the seat, on the inside of the lid and all around the outside of the bowl. Using a spray bottle of vinegar and a roll of paper towel, spray the outside (including top of the cistern), around the bowl, top of the lid and inside of lid and under-seat with vinegar and wipe off with a paper towel.
Walls
The best and easiest way to clean walls is with sugar soap. Fill a bucket following the recommended instructions on the bottle and then using a non-abrasive cloth, wipe down each wall from top to bottom, scrubbing off any marks.
Windows and mirrors
Wipe down blinds with a wet cloth. Then, using a sink or bucket of warm soapy water (dishwashing liquid will do!) clean all windows (inside and out) and mirrors, paying close attention to marks and corners. Next, spray windows (inside and out) and mirrors with window cleaner or vinegar and polish off with newspaper.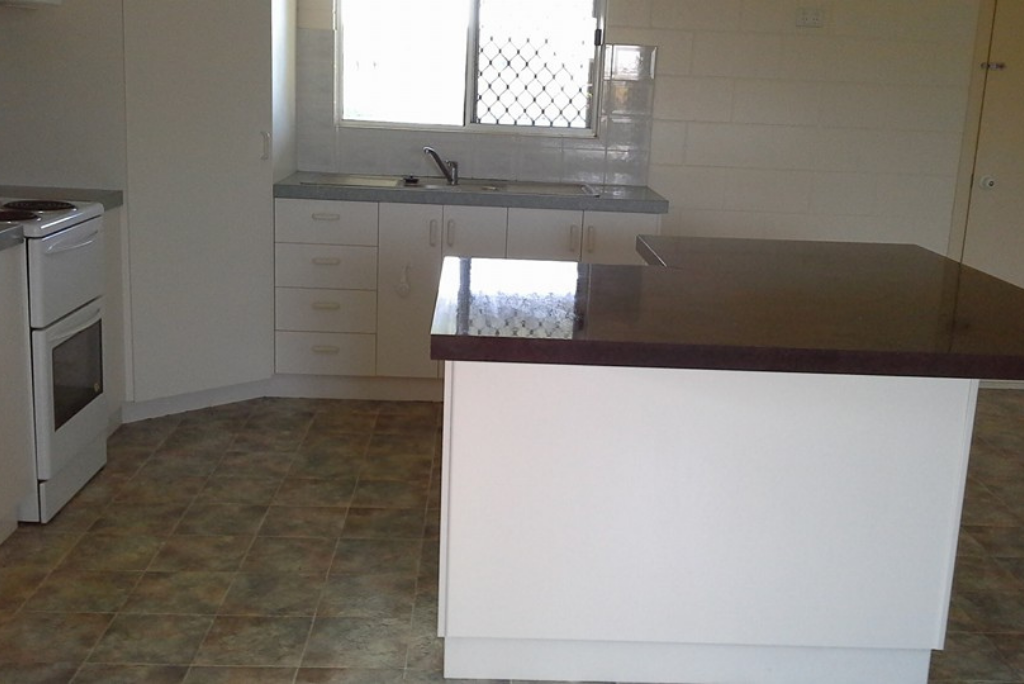 Of course, the easiest way to bond clean is to not do it all. At Budget Guys, we'll get our hands dirty so you don't have to. Just check out all the before and after photos in this article.
Using our innovative cleaning technology and procedures, we'll take care of your entire bond clean from your carpets, windows, rubbish and more.
For a bond clean quote contact the Budget Guys team on (07) 4957 5561 or fill out this online form here.