DOES your yard need a do-over? Is it overgrown and uninviting? Or out-of-shape and uninspiring?
Either or, we can help.
From general yard maintenance to complete landscape design and construction, our skilled and talented team can do-over your yard, transforming it into a space you deserve.
Just look at this property the Budget Guys team recently overhauled:
We keep your landscaping inviting and professional with our garden, lawn and yard care. We'll manage your hedging, mulching, tree removal, green waste removal and overall yard maintenance.
We can also transform your yard with our landscaping services. We'll manage everything from design to construction whether it be for new homes, redesigns or to add value.
Did you know landscaping is one of the best things you can do outside of your home to increase its value? Landscaping instantly enhances the look of your property and adds value, which is beneficial when it comes to refinancing or selling.
Here are a few tips on landscaping your yard to add value to your property: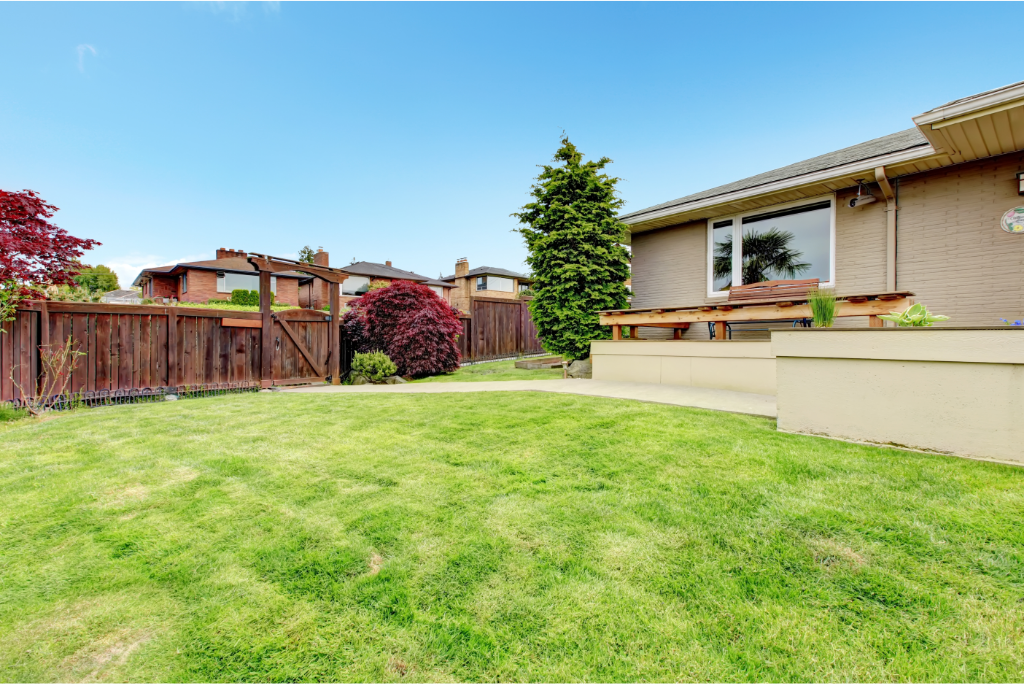 Love your lawn
A lush green lawn really makes an impact. Kikuyu turf is an affordable option to create a lush green lawn while a seed blend will thicken and green patch or brown lawn.
2. Edge your lawn
Edging is a quick and easy way to make your lawn look neat, tidy and low maintenance. Either do it yourself or hire a professional, edging creates a tamed feel which is a great selling point.
3. Put in plants
From creating wind barriers to screens, providing shade and attracting birds, to providing food, fragrance and flowers, the benefits of plants in your landscaping cannot be understated. When it comes to choosing plants for your yard, a limited number of species will create a uniform look and be easier to maintain.
4. Mulch it
Mulching is a quick and easy aesthetic fix. Mulch instantly makes your yard look neat and low-maintenance while benefiting the plants. Choose the best mulch for your yard based on what your garden requires. Bark mulch is a good allrounder that lasts a long time and looks good.
5. Prune it
Pruning back wayward bushes and stray branches is also another quick and easy way to tidy up your yard making it look well-maintained. But the key here is to not go overboard with the secateurs. If in doubt, just take a little off the top.
And if all this sounds like too much work, you can always hire landscapers, like us.
Using landscapers to professionally design, construct and maintain your yard could be a worthwhile property investment.
For a quote on yard maintenance or landscaping contact the Budget Guys team on (07) 4957 5561 or fill out this online form here.