SINCE 2013, Budget Guys has been growing; expanding our services and staff to provide a one-stop-shop for all your property needs.
We are proud to introduce to you the newest member of the growing Budget Guys team…please meet Jared!
Jared is our new (and wonderful) accounts officer.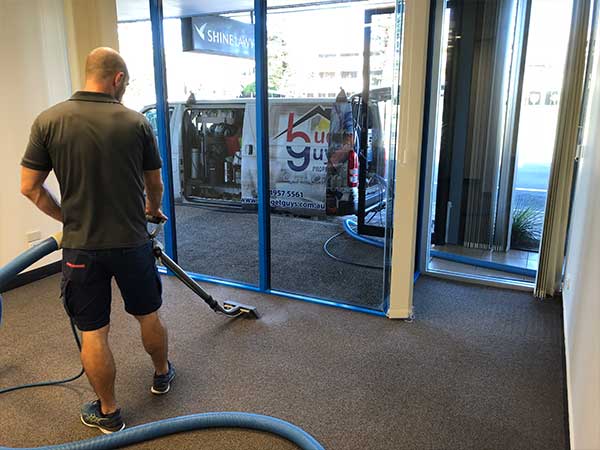 We asked Jared the following five Q&A questions for this month's employee spotlight:
1. What is your role at Budget Guys?
Accounts officer.
2. Before working at Budget Guys, what was the most unusual or interesting job you've ever had?
I would have to say the large mining equipment being transported by the transport company I used to work for was quite interesting in regards to the logistics of it all.
3. What is the favourite part about working for Budget Guys?
Seeing the variety of different works being undertaken.
4. What do you like most about Budget Guys?
The great team environment.
5. What is one thing people might not know about you?
I have difficulty pronouncing "Ray Warren" (the sports commentator).
About Budget Guys
We have been serving the Mackay region since 2013 but its inception goes beyond that.
About 25 years ago, nine-year-old Benjamin Molineux started a yard maintenance business with a few friends. This endeavour later developed into the successful property services business, Budget Guys.
Today, we have a wonderful team of staff and provide Mackay with a one-stop-shop for all property needs.
The team
Yard maintenance and carpet cleaning services are provided by four experienced team members: Robert, Sunny, Ayden, Connor, Jake and 'Depot Hippy' Ken while our onside handyman and builder is Lionel.
Making up the cleaning team that provides daily cleans for NDIS participants, bond cleans, domestic cleaning, commercial cleaning, spring cleans is Steph, Emily, Courtney, Aune, Lydia, Grace, Jenna, Busara, Candace, Chanel, Phillip and Becki while Lisa is our cleaning supervisor.
And manning our busy office is Linda, Benjamin, Jenni, Shaana, Danielle and Jared.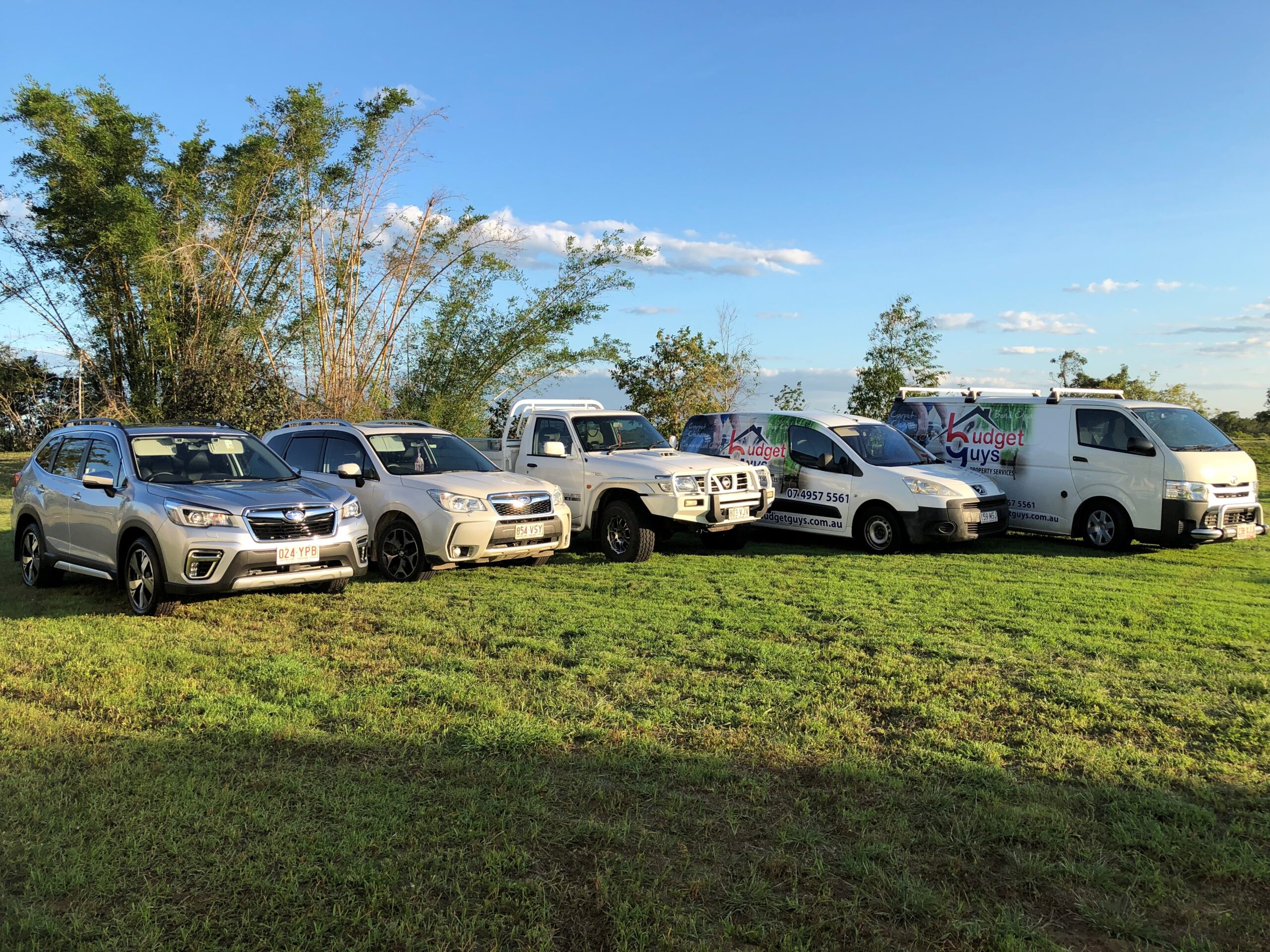 Our services
Cleaning
We'll get our hands dirty so you don't have to. Using our innovative cleaning technology and procedures, we'll take care of your carpets, windows, rubbish and more. From bond cleaning to boat cleaning Budget Guys is your local choice in Mackay.
Gardening
Keep your landscaping inviting and professional with our garden, lawn and yard care. We'll manage your hedging, mulching, tree removal, green waste removal and overall yard maintenance.
Repairs
Don't let building breakdowns slow you or your business down. Consider Budget Guys Property Services as your go-to experts for household, reticulation and roofing repairs. Domestic and commercial Mackay property repairs and maintenance services.
Assembly and installation
Moving into a new space? Let us help you install your appliances, assemble your flat pack and furniture and organise small-scale designs. Budget Guys Property Maintenance Mackay offers you peace-of-mind with quality, professional assemble and install services.
Interior work
Whether you need carpentry services, insurance repairs, painting, decorating, plastering and drywall and tiling work, we'll make sure your property is in top condition.
Exterior work
Beautify the exterior of your site with our decking repairs, concreting, fly screen replacement, gutter maintenance and paving. Budget Guys are Mackay's local outdoor specialists. Trustworthy, reliable and affordable.
Carpet cleaning
Each home or office has its own specific hygiene standards. Regardless of which kind of cleaning you need, we have the service, equipment, treatment and experience to handle jobs of any size. Budget Guys also offer boat cleaning services that are sure to impress you.
NDIS
Budget Guys is a registered NDIS service provider in the Mackay area. Our goal as a local small business is to give back to our community and offer support to those who require assistance with their everyday tasks. Our team of dedicated staff are committed to helping our community and making a positive impact on the lives of our residents in the Mackay and surrounding areas
Landlord property maintenance
We offer exclusive services to landlords of residential, commercial and industrial sales and letting agencies in Mackay and surrounding areas. In order to maximise earning potential from your Mackay investment property, we include routine maintenance and corrective work as part of our service.
For more information or a free quote for any of our services call us today on: (07) 4957 5561.
Yours,
The Budget Guys team