MOWING the lawn can be a tedious task for many of us. Especially if you're working hard, time poor or don't have the right equipment.
Wouldn't it be wonderful if your lawn could remain at a suitable length and look luscious all year round while you sit back and relax?
Well, it can.
How: by hiring a professional and highly trained lawn mowing specialist.
Let's look at hiring a lawn mowing specialist versus do it yourself.
Do it yourself
Purchasing a lawn mower can be quite a financial burden.
With the average cost of a petrol push lawn mower around $500, add in lawn mowing accessories and the petrol to run it, just purchasing the required equipment to mow your lawn can cost nearly $1000.
Then, if you have a large property or are unable or dislike the effort involved with pushing a push mower around, you'll need to invest in a good ride-on-mower which start around $2000.
Add in the accessories, petrol and the cost of the service to mow your lawn is incredibly high.
Repairing malfunctioning lawn mowers is a costly process, so if you do end up purchasing a machine, you would want to make sure that you receive a lengthy warranty.
In the end, it all comes down to what you need, what you prefer and what you can afford.
Hire a lawn mowing specialist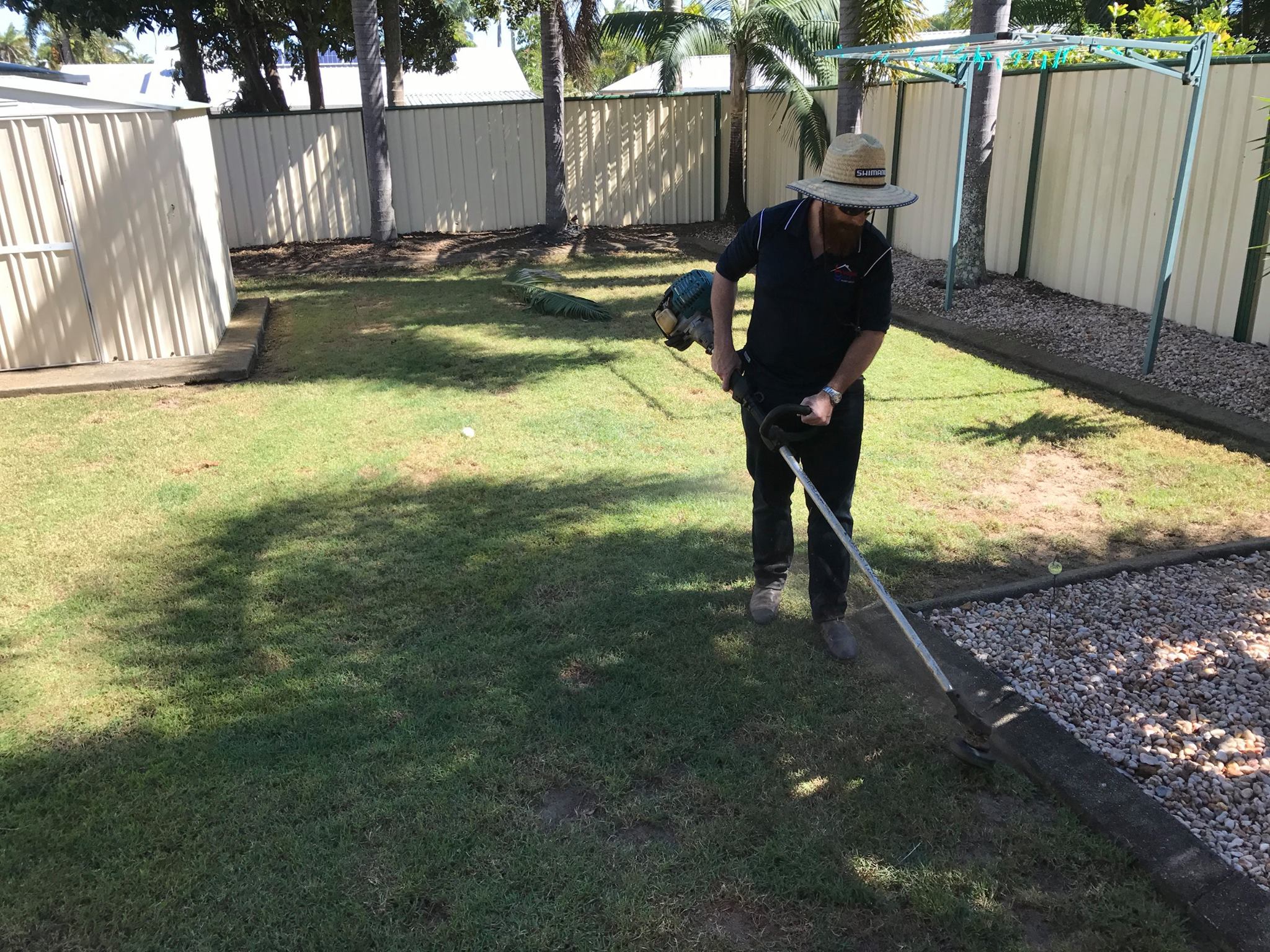 Not only do lawn mowing specialists have the latest and best quality lawn mowing equipment and accessories, they are also highly skilled in the task of cutting grass.
Like anything, a specialist who does something day in day out is going to be more skilled and therefore faster than someone who doesn't.
So while it might take you hours of toiling away to mow your lawn and make it look like the haven you deserve, a lawn mowing specialist will be able to do it faster and dare we say, possibly better.
Lawn mowing specialists are also incredibly knowledgeable with identifying grass that requires treatments and are able to suggest and apply the best products to ensure your lawn is kept in pristine condition.
So it might be less expensive and definitely less stress to hire a lawn mowing specialist to mow your lawn.
To book one, contact Budget Guys today, here.