STAINED and dirty couch? Let's face it, fabric on couches seem to attract everything: pen marks, drink spills, food stains and animal hair.
While cream, coffee, linen and white coloured couches are stylish and all the rage, they are also impossible to keep clean.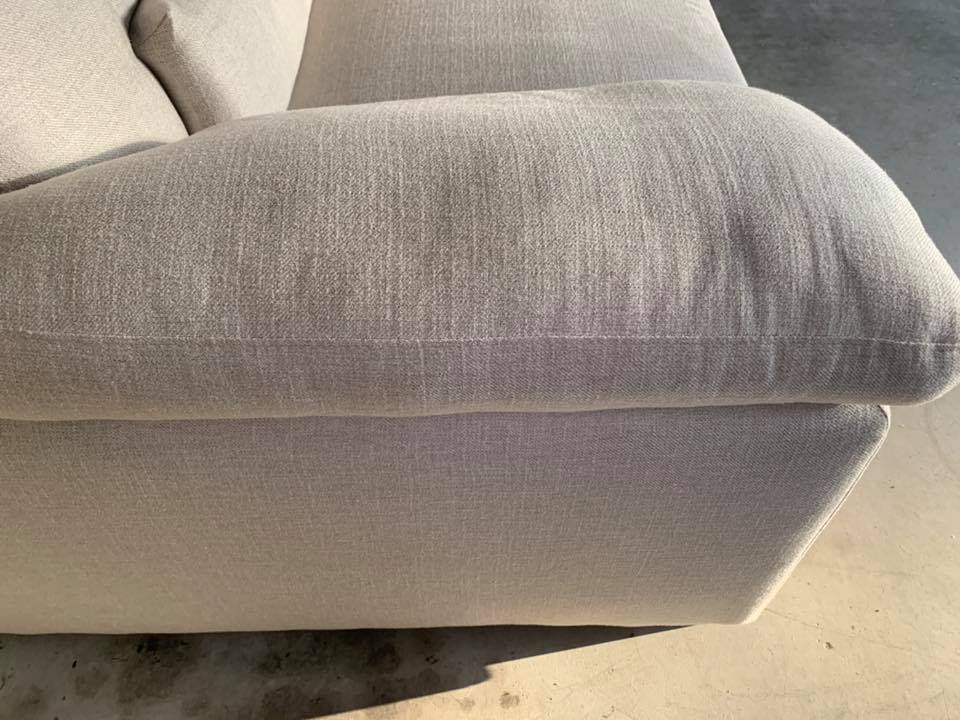 Most couches come with fabric that has been soaked in a stain resistant which does help and scotchguarding your new couch before it has been used can also help protect it by creating a shield to prevent water or liquid penetrating it.
But even with all of these preventatives, sometimes, stains just happen.
Like this couch:
And when they do, there is only one way to truely remove the stain by penetrating deep into the fabric and loosening the dirt and lifting it away.
Professional upholstery cleaning.
Like carpet cleaning, upholstery cleaning requires professional equipment and an specialist.
Before the couch is steam cleaned, the upholstery expert will pretreat any stubborn stains. This is to ensure they are removed during the deep cleaning process.
Like carpet cleaning, this process uses a state-of-the-art steam cleaner to inject steam into the fabric to lift grime, dirt and allergens embedded deep within the layers.
Once complete, the fabric of your lounge will be restored to new – and your couch will smell better too.
Like this one: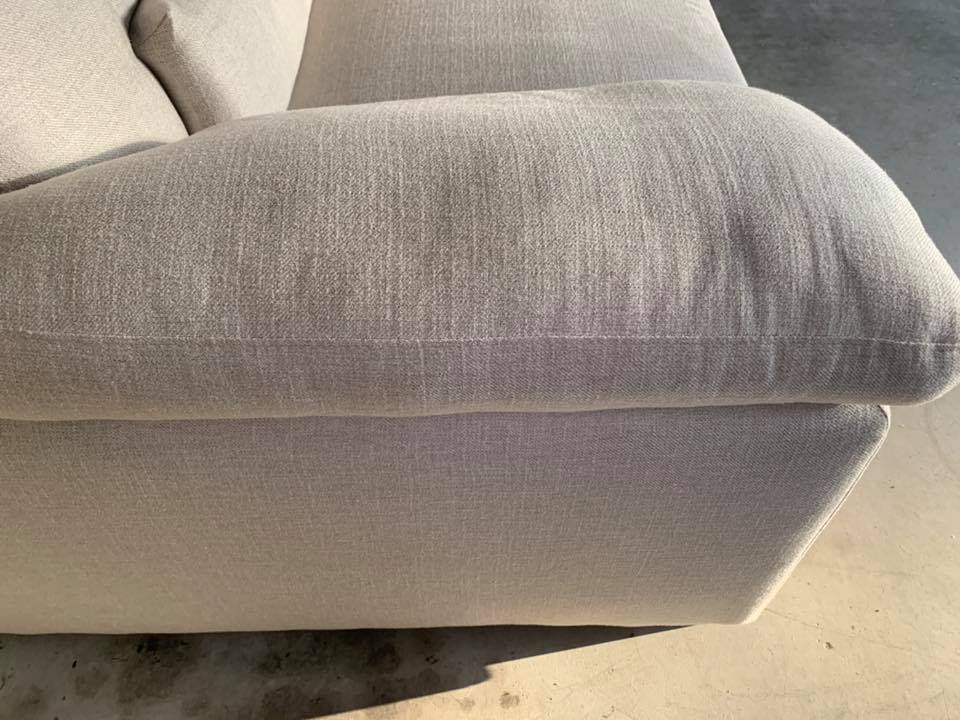 Budget Guys are your carpet cleaning and upholstery cleaning specailsts in Mackay. If you have a couch that is looking a little worse for wear, call the team at Budget Guys on: 07 4957 5561.