THE weather is warming up. Summer is literally around the corner: we're talking hot and wet with temperatures in the 30s, high humidity and lots of rain.
So, now is the time to prepare your home to keep it cool in the hot summer months ahead.
To help you, we've spoken to the experts and compiled this handy checklist of three easy steps on just how you can do that:
1. Block the heat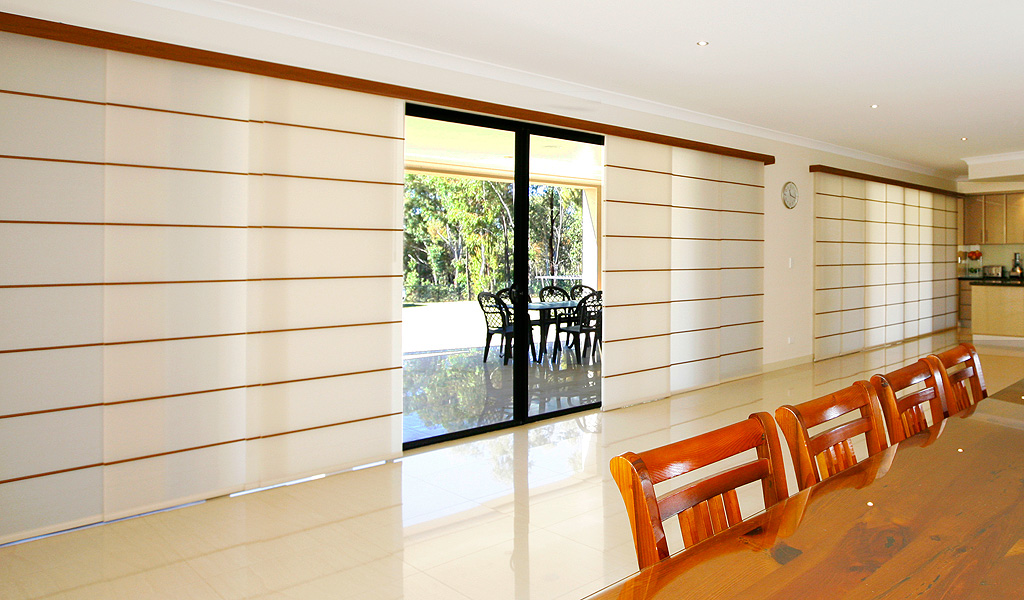 It seems simple, but blocking the heat from entering your home in the first place is just one step to keeping it cool in summer.
Installing external awnings and interior blinds are a great way to do this.
Home Room Mackay managing director Karen Raymond said keeping the sun out in the first place is the best way to keep your home and outdoor living areas cool.
"Installing exterior blinds on very exposed windows is often beneficial to prevent the sun from heating up the glass in the first place.
"A popular way to do this is to install either an adjustable blade louvre awning or a fixed blade louvre awning, these awnings allow for natural airflow to be maintained whilst shielding the glass from the sun. Of course, there are many more options available and one of our experts would ask all the questions to determine the correct product for each application."
When it comes to interior blinds, Karen said talking to a blinds expert is a must to determine the perfect blinds for your needs.
"Every home and homeowner has different want and needs as far as function, budget and appearance of their blinds go. One of our blinds experts would ask the homeowner a series of questions to determine the perfect blind for their needs.
"If clients rely heavily on air conditioning a cellular blind is perfect for those windows exposed to the hot afternoon sun, but if fresh air is their go-to, plantation shutters are in a class of their own and would be hard to beat."
For outdoors and patios, Karen suggests slide track external blinds.
"They are a definite winner for me. We Aussies spend so much time outdoors on our patios, a slide track blind fitted between posts is again hard to beat. This blind has a side retention system that stops the blind from flapping around in the wind, it will keep out up to 99 percent of sun, wind and rain and is a godsend during our hot, wet summers."
To learn more about Home Room Mackay's range of awnings, blinds and shutters see their website here.
2. Ceiling fans
Ceiling fans help keep us cool by moving air over our skin. But if they're not moving air over our skin, they're only making the space warmer.
As hot air rises, ceiling fans work to push the air down in summer, creating a cooling effect. But to do this, they must be rotating counter-clockwise.
If rotating clockwise, they are pulling the air up, which is great in winter as this has a warming effect.
So how do you change the way your fan rotates?
Barcam Electrical Services owner Meagan Waterson said they have a switch.
"Most brands have a winter-summer switch on the top of the fan. We don't recommend people get up on a ladder if they are unsteady on one but you want to get up and make the switch from winter to summer.
"While you're there, also make sure the fan's blades are clean and if the fans are making any strange noises, get an electrician to come and look at them."
In summer, set your fan speed to high and use them to aid other cooling methods such as evaporative cooling (aka air conditioners).
If you don't have ceiling fans installed yet, Barcam Electrical Services only sell reputable brands and can help you with your fan installation needs.
See Barcam Electrical Services' website here.
3. Air conditioning
Before the 90s, air conditioning in homes wasn't as common as it is today. Reportedly, an estimated three in four Aussie households had air conditioning as of 2014.
Today, we rely on air conditioning to help keep our homes cool.
When the temperature and humidity are high, air conditioners work effectively to cool the air inside our house.
In a nutshell, here is how a split system air conditioner works:
A gas refrigerant is pumped through the unit's cooling circuit
This refrigerant is then pumped into the condenser unit by the compressor
The gas cools down and vaporises into a liquid as it moves through the condenser
Then the liquid refrigerant expands and changes back to a gas and its temperature drops as it is pushed at high pressure through one side of the evaporator
However, dust and dirt build-up in the condenser and evaporator coils and can cause your system not to work as effectively, or worse, overheat.
So it is important to get your air conditioner serviced annually before summer.
Budget Guys managing director Andy Plazeriano said getting your air conditioner serviced will make sure it is in perfect working order for summer.
"During a service, dust and dirt, which can cause your system to overheat, will be cleaned from the condenser and evaporator coils making it run more efficiently and effectively.
"At the same time, the filter will be cleansed of any unhealthy organisms such as bacteria, mould, mildew or fungi, which can cause health issues.
"An annual service and sanitisation will make sure your air conditioner is in perfect working order and the air you're breathing in is clean and healthy."
Then, to keep your house cool and ensure maximum energy efficiency from your air conditioning unit, Canstar recommends setting the standard temperature to 25 to 27 degrees in summer.
To get your air conditioner serviced and sanitised, book online with Budget Guys here.