Leather. It is durable, attractive and less absorbent than fabric.
Hence why leather is a popular choice for couches. Particularly in Mackay, where the humidity makes plastic or vinyl choices an absolute no-no. Leather won't stick to you when you're sweaty!
Leather will also soften with age, become more characteristic and won't date as fast as other fashions.
But despite all it's pros, leather will scuff and it will stain and it will need some level of care.
Getting your leather professionally cleaned will help extend the life of your leather by protecting it, prolonging the colour, helping to prevent cracking and fading and keep it looking like new.
Just look at this before and after of a leather couch Budget Guys cleaned: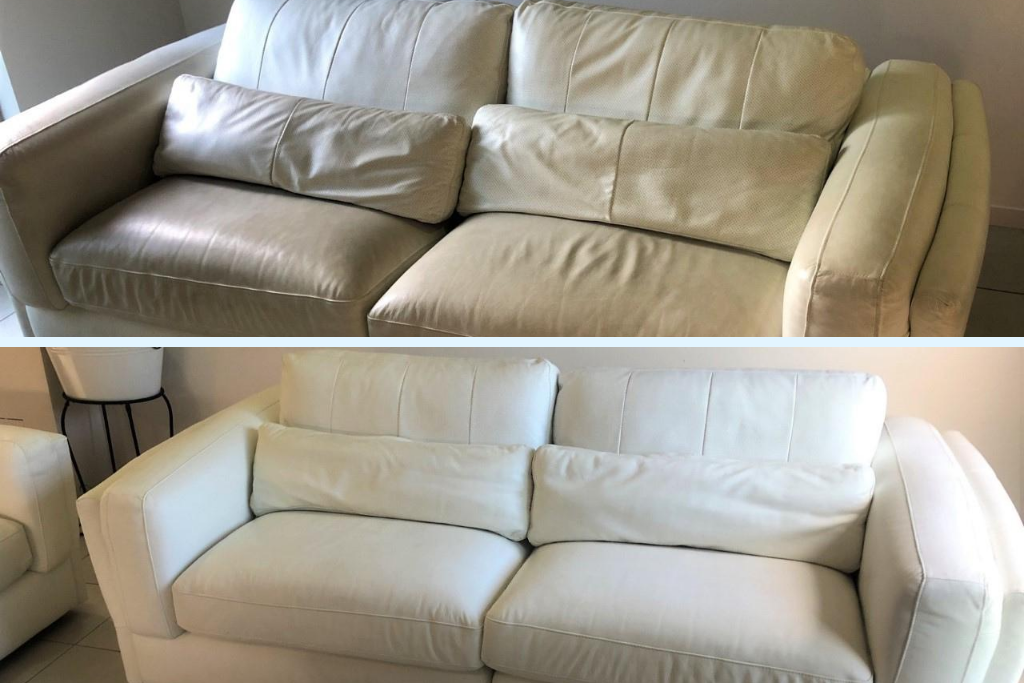 First, we gently cleaned the leather to remove all the dirt and stains. Next, we rejuvenated the leather by using a conditioner to rehydrate it, returning it to its original colour and glory. And finally, we protected the leather to lock in moisture to prevent any future cracking and fading.
If you would like to see what we can do for your leather, call us on (07) 4987 5561 for a quote or to book today.