THE Queensland Fire and Emergency Services (QFES) and Residential Tenancies Authority (RTA) is reminding property owners to act now to upgrade their smoke alarms by 1 January 2022.
From 1 January 2022, before a tenancy starts or a tenancy agreement is renewed and signed, all Queensland residential rental properties must be fitted with interconnected smoke alarms to ensure the safety of occupants and avoid non-compliance penalties.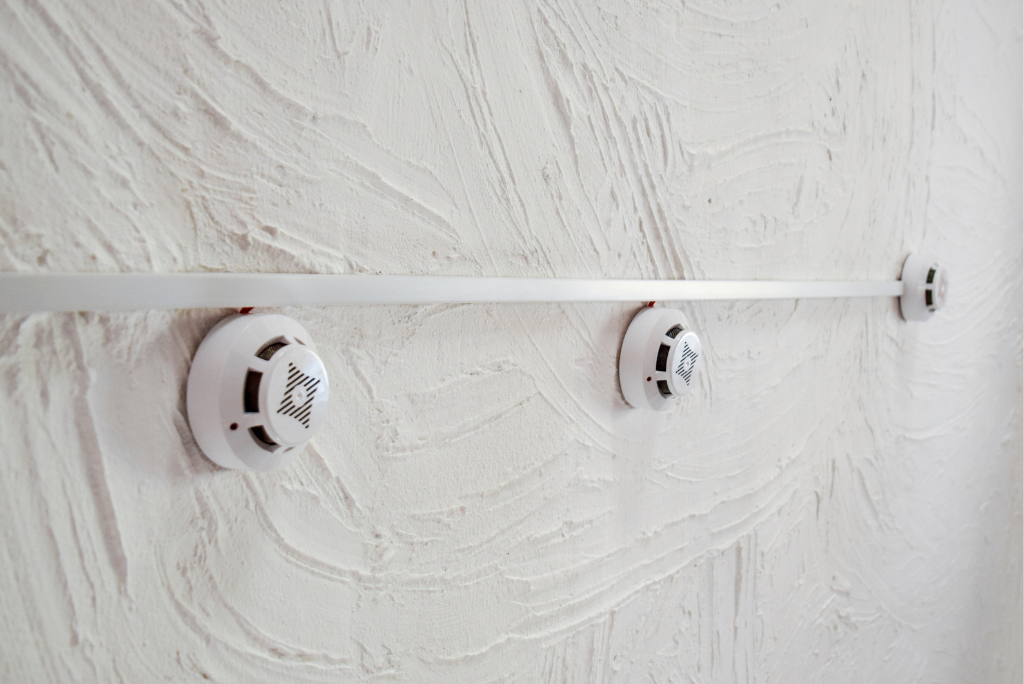 In a webinar with Lyn Smith from the RTA, Mark from Queensland Fire and Emergency Services said interconnected smoke alarms are required to be installed in each bedroom, as well as hallways which connect bedrooms and the rest of the dwelling and if there are no bedrooms on a storey at least one smoke alarm must be installed in the most likely path of travel to exit the building.
"Anywhere that is currently being used on a regular basis as a bedroom or for any sleeping accommodation does need to have that [smoke alarm] upgraded and the reason for that is that early warning needs to be provided to sleeping occupants to provide them with that safe time to evacuate in the event of a fire in the dwelling."
Mark said smoke alarms under the new legislation can be hardwired or either powered by a 10-year non-removable battery.
"There are a couple of points to note though. Existing hard wired alarms must remain hardwired and hardwired alarms cannot be removed. However, additional smoke alarms can be powered by either method and interconnection between all of the smoke alarms can be either hardwired or by a wireless system."
Mark said the smoke alarm upgrades are the responsibility of the property owner or landlord.
"It's pretty simple. Basically, the property owner or the landlord is responsible for upgrading their rental property.
"Property managers, leasing agent, body corporates or onsite managers are not responsible for the smoke alarm upgrades in the individual dwellings or units.
"Similarly, tenants are not responsible for the upgrades."
Mark said landlords may engage a third party such as an installation or maintenance company or any other person to fulfil their obligations.
"No licence is required to install 10 year battery smoke alarms, however, it needs to be made quite clear that only qualified electricians can install and replace hardwired smoke alarms.
"Just to clarify, hard-wired means a smoke alarm that is powered by the dwelling's domestic power supply."
Mark said they highly recommend the upgrade process needs to commence from now if it hasn't already.
"You need to get interconnected now to avoid any potential risks.
"There could be unexpected delays. It's possible there could be a smoke alarm or installer shortage and remember penalties do apply for non-compliance and if a smoke alarm needs replacing now, it is probably more likely to be cost-effective to undertake the full upgrade rather than just replacing that individual smoke alarm and then have to go down a process of installing interconnected ones in the bedrooms in the coming months."
The smoke alarm law requirements are being implemented in stages over a 10-year period which started in 2017 to capture new or substantially renovated dwellings.
The next stage, from 1 January 2022, is for rental properties and dwellings being sold/transferred.
The third stage, from 2027, will be for all other dwellings, including owner-occupiers.