Spring is synonymous for spring cleaning; an annual deep clean usually conducted in spring.
But do you know why we spring clean in spring? Here's a fun history fact.
In the early 1880s, a deep clean in spring was necessary because homes were generally covered in soot from heating sources during winter.
Today, the tradition lives on but these days we generally spring clean to de-clutter, reorganise and deep clean our homes.
After winter, a thorough spring clean can give your home a total refresh from washing curtains and wiping down walls, to reorganising cupboards and getting rid of unused items.
Here are three steps to spring cleaning your home this spring:
1. Start with decluttering
Great benefits can come from decluttering your home.
Benefits such as reducing stress and anxiety, boosting productivity and creativity, saving money, making your home easier to clean and improve your sleep.
While the Marie Kondo method encourages tidying your home based on category, not location, the key to any successful decluttering is being ruthless with clutter: clutter being anything that doesn't add value to your life.
Whether you declutter by category or location, the key is to have a sorting system. A popular system is the three-box method. Get three boxes and label each one: keep, throw and store. Then each item you pick up, put it in one of the three boxes. This forces you to make a decision about each item and not end up with a bigger mess than when you started.
2. Reorganise
Once you have got rid of the clutter you are left with the items you wish to keep or store.
If you're storing items, pack them in boxes or containers that are clearly labelled. If you are storing clothes, make sure they are first clean and try vacuum-sealed bags as a way to save space and keep your clothes protected.
Once you have stored what you want to store, next comes reorganising the items you want to keep.
One of the keys to successful reorganising is to arrange items based on how frequently they are used. Things you use daily should be easiest to access.
Another is to group things together based on occasion and use. Use open containers and labels to make items easy to find and grab.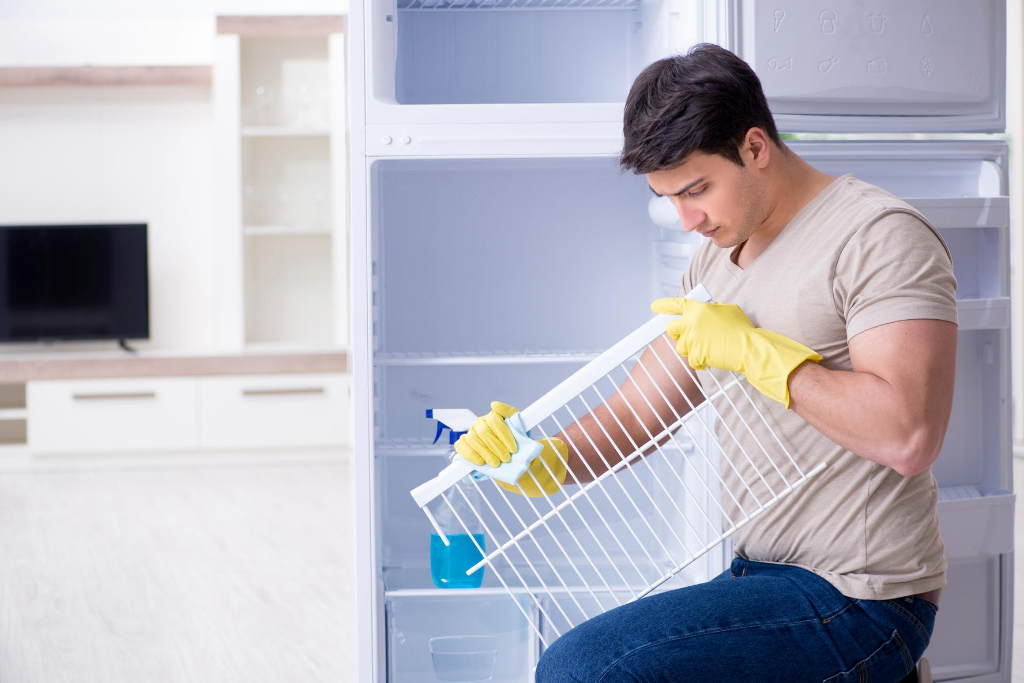 3. Deep clean
Next comes the not so fun part but a totally rewarding part: the deep clean.
Start by working from top to bottom.
Dust walls, vents, windows and furniture. Vacuum cobwebs from the corners of the ceiling, along skirting boards, couches, chairs, under furniture and in cupboards.
Wipe down ceiling fans, tops of cupboards and blinds. Clean windows, doors, shelves and walls.
Use vinegar to wipe over bathroom fixtures, windows and clean out bins. Wash the shower curtain, clean the toilet and bleach the grout in the bathroom.
Clean the oven, empty and wipe out the fridge and freezer, clean out the microwave and put a degreaser through the dishwasher.
Lastly, mop all timber and tiled surfaces and book a professional carpet cleaning service to remove stains and built-up dirt and bacteria in your carpets.