FROM pool to lawn care, garden and plant guides, here are our top five most popular garden guides for 2020.
1. Garden guides: How to get your pool swim-ready
If you have a pool there's a good chance it's been sitting dormant for the past couple of months.
And now, as the weather starts to heat up, you want to start thinking about how to get your pool swim-ready for summer.
Luckily, we spoke to the experts at Swimart Mackay on just how you can get your pool swim-ready.
Swimart Mackay mobile pool servicing and mobile retail pool shop owner, Sydney Corvin said
now is the time to get reacquainted with your pool, its equipment and its water chemistry.
"With the winter thermometer having been in the low 20s in Mackay, finally the warmer spring is here and many of you will want to start enjoying your swimming pool (if you haven't dived in already).
"And right now is the perfect time to prepare your pool so it's ready to take advantage of the warmer days…"
2. Garden guides: Three tips to pruning trees for safety
WITH storm season fast approaching now is a good time to look at the trees around your house and in your yard for any limbs or branches that may need pruning.
But what exactly should you be pruning? And how should you do it safely?
We looked at all the advice Arboriculture Australia, the peak national body for professional tree workers and arborists across Australia, has on pruning trees to compile these three tips…
3. Garden guide: How to love your lawn
Warmer months equals more time spent outside which means now is the perfect time to start loving your lawn in preparation for the hot months ahead.
There's nothing nicer in summer than stepping outside onto a cool lawn that is almost as dense and plush as a good quality carpet.
And with lush green grass sweeping across your yard not only does it look inviting but it feels inviting too.
Unfortunately, gloriously healthy green lawn doesn't happen on its own. It takes a little effort and care. But thankfully, now is the perfect time to start loving your lawn and we have all the info to help you, right here…
4. Garden guide: How to create a tropical garden on a budget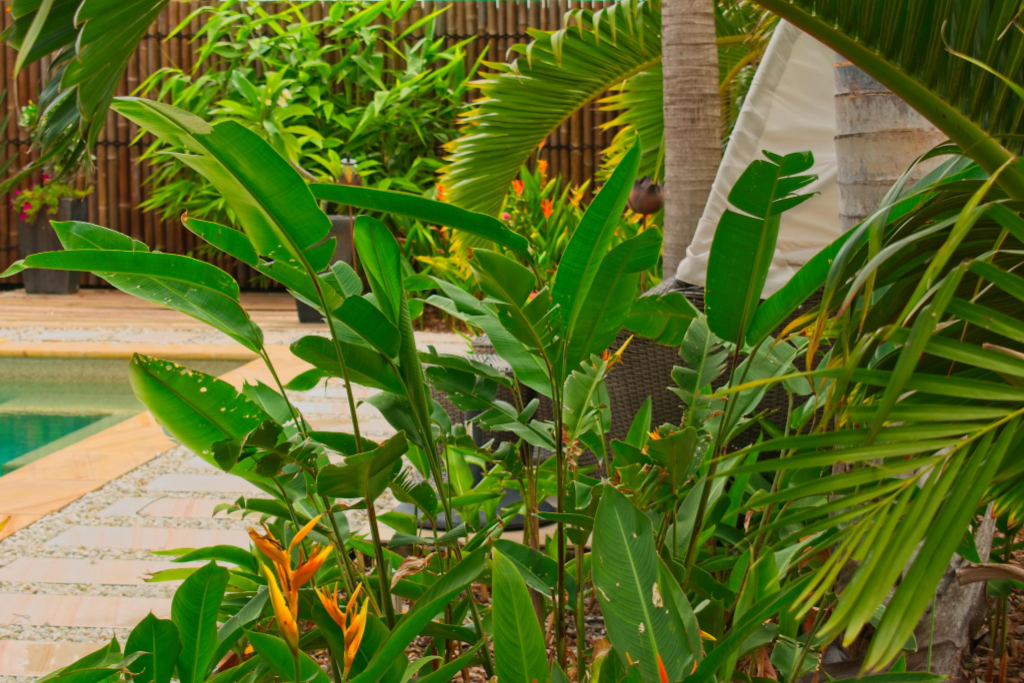 When it comes to creating a tropical haven in your backyard, there are so many things to take into consideration.
How do you create a garden plant? What plants do you need and where do you plant them?
Then how do you maintain it all?
Thankfully, we have been lucky enough to ask the garden experts at Porters Mitre 10 these questions to provide you with everything you need to know about creating a tropical garden in your backyard on a budget…
5. Garden guide: Garden summer survival guide
With Mackay's summers generally hot and wet, there's a few things you can do to prepare your garden for summer survival.
Mulch
Leave lawns longer
Prepare those pots
Water when cool
Give gardens a good feed