SUMMER is just around the corner and you want to install a pool to keep cool during the hot, humid months ahead.
What type of pool do you install? What do you need to do to make it safe? And what are the rules, regulations and restrictions?
Here we look at the types of swimming pools available, local laws and how to register your pool.
Types of swimming pools available
There are a number of different types of swimming pools and which one you choose will depend on the size of the space you have for a pool and your budget.
Above ground pools are by far the cheapest option when it comes to installation because they don't require excavation. They come in different shapes and sizes and you can do the install if you choose to. However, they can be considered unsightly.
There are two types of inground pools, fibreglass and concrete. Both are more expensive than above ground pools on account of the excavation costs.
Fibreglass pools are generally considered to require the lowest maintenance but there are limitations when it comes to shape, size and design. Concrete pools provide the most design freedom but are also expensive to maintain.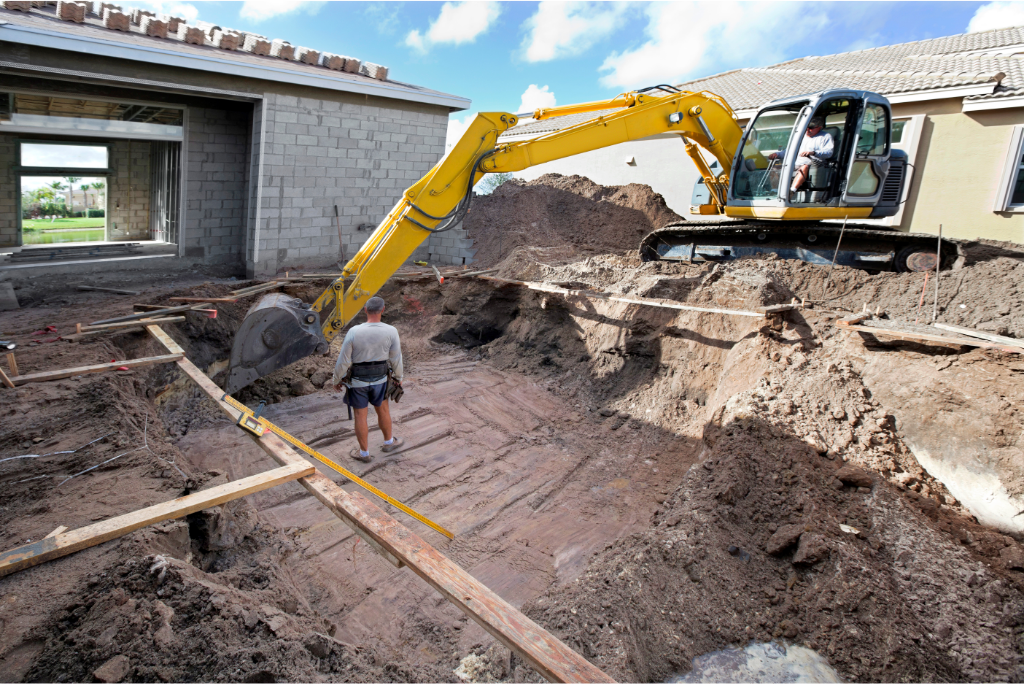 Getting started on your swimming pool
Once you have chosen the type of pool that suits your needs, arrange to have several pool builders inspect your site and provide written quotes.
Discuss your requirements such as shape, depth, location and lining as well as required drains, inlets and skimmer boxes, the filtration equipment required and any accessories like lights, cleaners and handrails.
Also discuss exactly what work will be included, such as pool surrounds and landscaping and confirm the pool builder's responsibilities.
Before accepting a quote or signing a contract, check with the QBCC that the pool builder is licensed.
Next, all swimming pools require building approval. After accepting a contract, the pool builder will draw up plans and specifications for your approval and lodge the documents with Council, a private certifier and the relevant statutory authorities.
Once all is approved, pool construction can begin.
The Building Act 1975 requires that all pools must have adequate fencing. According to the QBCC, pool fences must be a minimum height from finished ground level (a permanent stable surface) to the top of the barrier is 1200mm. Pool gates must not open inwards to the pool area and must be self-closing and self-latching from all positions and there can be no direct access through a door from the house or another building to the pool area.
For specific specifications on pool fencing and gates see the QBCC website here.
Registering your swimming pool
Once your pool is built, it must be registered with the QBCC. All residential pools in Queensland must be and failure to do so could result in a fine.
To register your pool, go to the QBCC's pool register and enter your address and/or lot and plan number and click 'Search'. When the 'no pools are recorded on this property' message comes up, click on the 'Register Pool' button.
Happy swimming!