A bit of rain followed by warmer weather and little yard maintenance and all of a sudden your yard is no longer a yard, you now have a jungle on your hands.
Long lawn, weeds, overgrown trees – it happens so fast. Particularly this time of year as we enter spring. Spring is the time for all things to bloom and grow, including your yard, much to your chagrin.
But, that doesn't mean you have to live with it. That's where we come in.
Check out this property: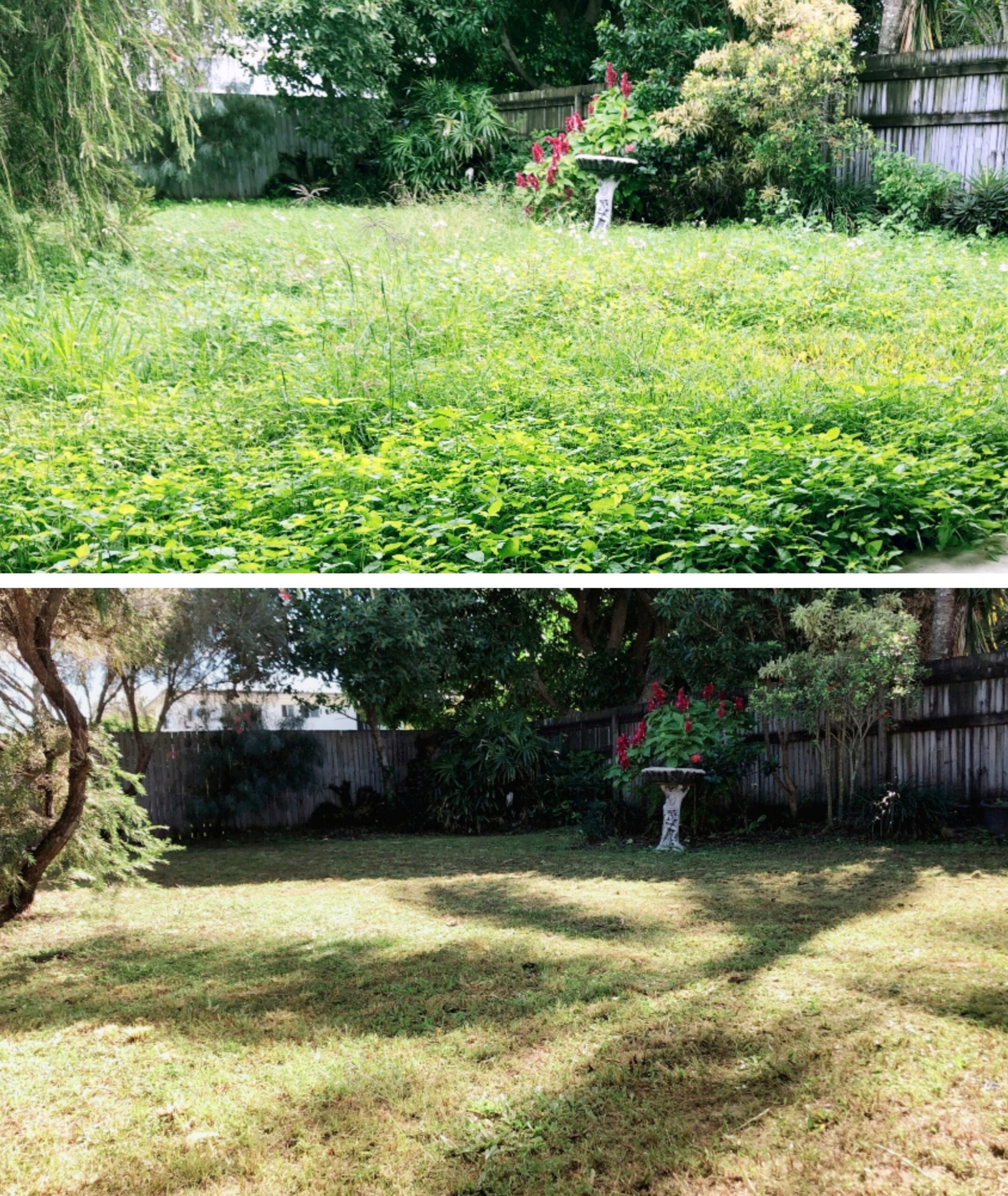 Before we arrived it was a jungle through and through. Knee-high grass, wayward weeds, trees in need of a good pruning.
We got in and within a few hours, our expert team had transformed it from jungle to haven.
We whipper-snipped the boundary, mowed down the knee-high grass exposing the lost birdbath, trimmed back the trees mulching the limbs and pulled out the wayward weeds.
From regular yard maintenance to major landscaping design and construction jobs, our team can do it all.
Never live with a jungle again. Let us take care of your yard maintenance and give you a haven you can enjoy day-in-day-out at an affordable rate.
Call (07) 4957 5561 or click here for a free quote today